Is your team
struggling to learn R

?
Your team has taken online courses.
And maybe you have an internal R expert, who's tried to train the team.
But it hasn't been enough.
Your analysts still need Excel to do their work.
What will it take for your team to learn R well?
Open Doors

for your Analysts
R allows your team to write computer programs that analyze data.
This changes everything.
Analyses can be automated, shared and independently verified.
Imagine how much time your team will save.
R also makes it easier to conduct exploratory data analysis.
This makes it easier to get actionable insights from your data.
The best part? The software is completely free.
You need a Training Blueprint
Making the switch from Excel to R isn't easy.
Your analysts need to learn basic programming skills as well as R's idiosyncrasies.
But you already knew that.
What you need now is a step-by-step plan to help them learn these skills.
This is exactly what a Training Blueprint is.
We'll start by reviewing the data your team works with, and the type of analyses they write.
We'll also cover your team's past attempts to learn R.
After the meeting, I'll write a customized report that has specific recommendations on how to get your team using R effectively.
Training blueprints cost $1,000.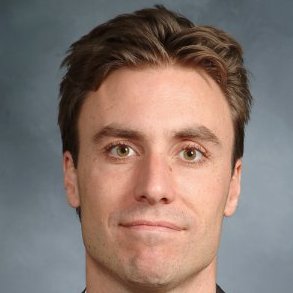 Derek Darves, Ph.D.
Senior Data Scientist
A Gifted Teacher and Insightful Programmer
Ari is both a gifted teacher and a very insightful programmer -- attributes you don't always find strongly within the same person! He developed a clear plan to advance the R programming skills of our group and boosted our overall competency to the degree he projected in our SOI. In short, his vision matches execution, and he has the skills, insight and experience needed to succeed as a statistical consultant. Thank you Ari!
If the Training Blueprint does not give you a viable path for improving your team's proficiency with R, then I will issue you a full refund.
"What if people on my team are skeptical?"
I specialize in teaching R to Excel users. And I have helped many skeptical Excel users learn R.
The first step is to understand where the skepticism comes from. In my experience, it often comes from past attempts to learn R that didn't work.
This can normally be addressed by developing custom training exercises, which start at whatever your staff's current level is.
What makes you different?
A few things separate me from other training and consulting options.
The first is personal attention. From start to finish, I will be the only person you work with.
The second is expertise. In addition to training and consulting, I have also written several popular R packages, such as choroplethr.
The third is specialization. I exclusively do R training and consulting.
My schedule fills up months in advance. Contact me now to reserve your space.